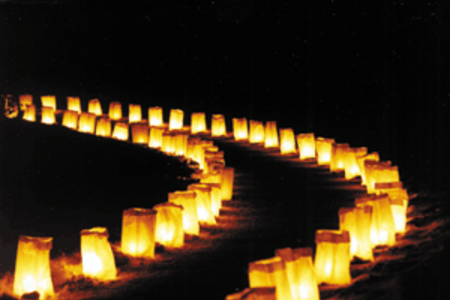 Join us in a celebration of life, with an evening of dancing and music performed by The Clark Barrios Band.

OCTOBER 20, 2019

Colony Rec Center

6:00 - 9:00


CANCER AWARENESS EVENT
Featuring: THE CLARK BARRIOS BAND


Members $15 Guests $20




Desserts will be provided

October's social is a special one, as we take a moment to celebrate life. Celebrate and honor the lives of not only our valiant cancer survivors, but those who are no longer with us.

Cancer shows no preference. It strikes children, adults, family, co-workers, and friends. On this night, let's pay tribute to those we love by lighting a luminary in their honor. We lite luminaries to remember those we have lost, to celebrate cancer survivors, and to show those affected by cancer that they are not alone.

Luminaries will be available at the upcoming socials. Stop at the luminary table and decorate your own, give us some direction and we will decorate one for you, or take the bag home to decorate. There will be samples to show you if you need some ideas. Let's light the room up!